some works


suspiration!, HD video, 23m 43sec, 2021
slow breath, The NewBridge Project, Gateshead, 2021
Photo: Matt Pickering



sorry I missed you, digital zine, 46pages, 2021
found, stolen and made image and text thinking with and responding to the lives and work of Edwin Morgan and Maud Sulter.
Made thanks to a Second Life Grant supported by Creative Scotland, the Saltire Society and The Edwin Morgan Trust.
The full publication can be viewed
here
.
Special thanks to Sebastian Ymai for the training and collaboration in screen printing.
Untitled (cold research sketch), digital collage [possible poem], 2020. Source Image: 'Going to Britain?', BBC Caribbean Service.
Produced to accompany new writing for MAP Magazine on the cold, which you can read
here.
mind how you go, 7m22, 2020, HD video








screaming by citation, lol ur so drama, 2019

2 channel video installation; a precarious hanging; black cling; post-it; text; Auld Lang Syne by The Black on White Affair; A Scottish Landscape by Robert S.Duncanson 1871; African and Caribbeans in Scotland: A socio-geographical study by June Evans 1997; William Davidson and rumours of quartering and quicklime.
Exhibited as part of
something vague and irrational
, Celine Gallery, 2019 w/
Sulaïman Majali.
Work presented alongside:
"that my dear old mother would never know me",
2019,
Sulaïman Majali
Digital print of Robert Scott Lauder's painting of David Roberts 1840 (in Arab Dress) without side whiskers, paste;
faux gilded frame, mirror, paintings of the Prophet's Mosque and the Grand Mosque of Makkah
Empire of Love (2020), series of six engraved Zippo® lighters, edition of 2.

Empire of Love was commissioned by the Gallery of Modern Art Glasgow for the exhibition, Domestic Bliss. The lighters are engraved with text retrieved from James Boswell's 1791 poem, No Abolition of Slavery, or the Universal Empire of Love and a design infomred by research into histories of abolition and apologia in Scotland.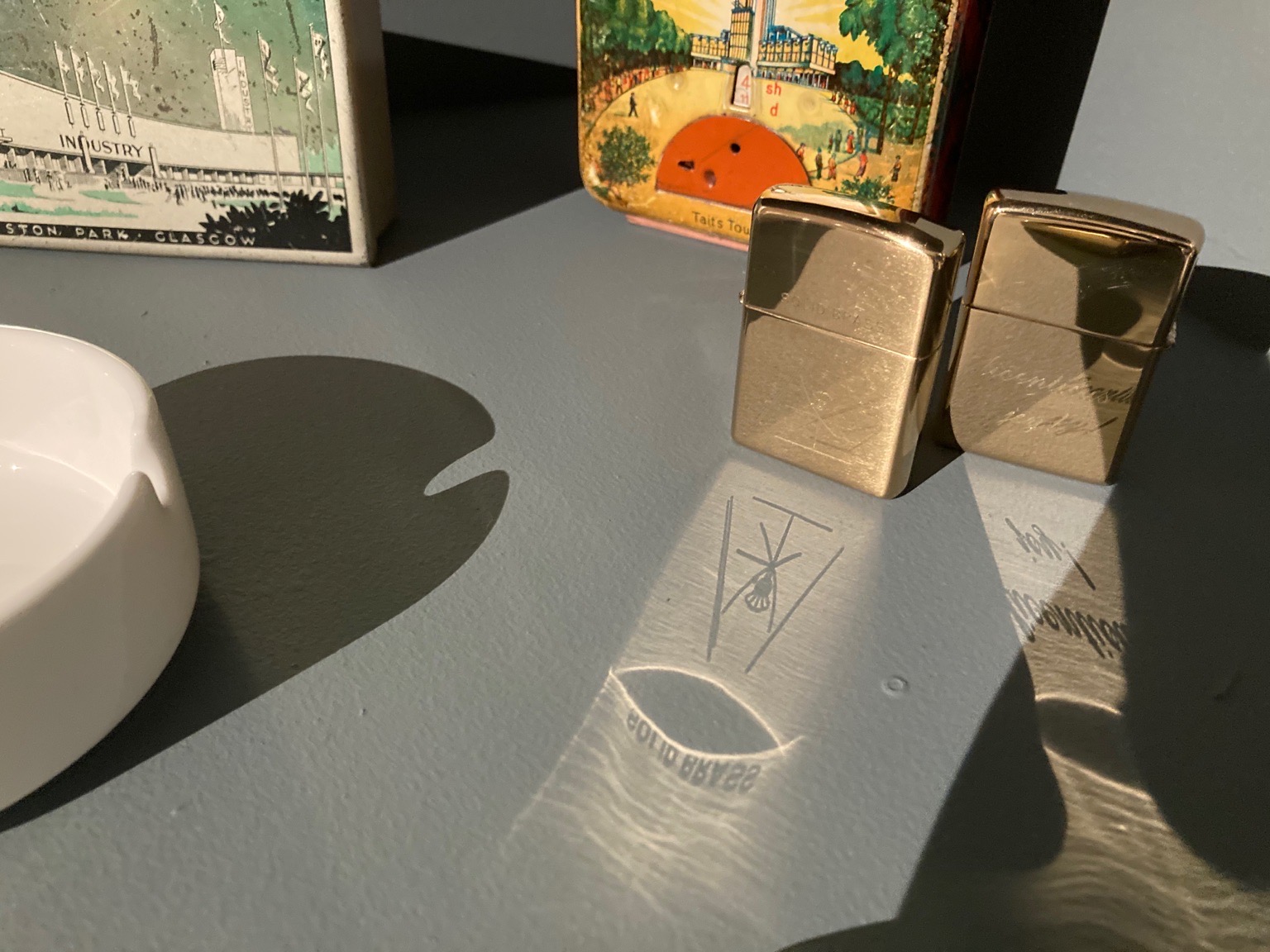 Images courtesty Katie Bruce and Glasgow Museums.





film still, Untitled (HYSTERIA!) 2019, digital video, 4m52s | Sound design by Francis Dosoo
installation view: Untitled (HYSTERIA!)
2019 as part of
HYSTERIA
at David Dale Gallery.
Invited to produce HYSTERIA, as part of Non-Fiction, a series of events by Rhythm Machine at David Dale Gallery, July 2019, Glasgow.

Images courtesy Olly Gears.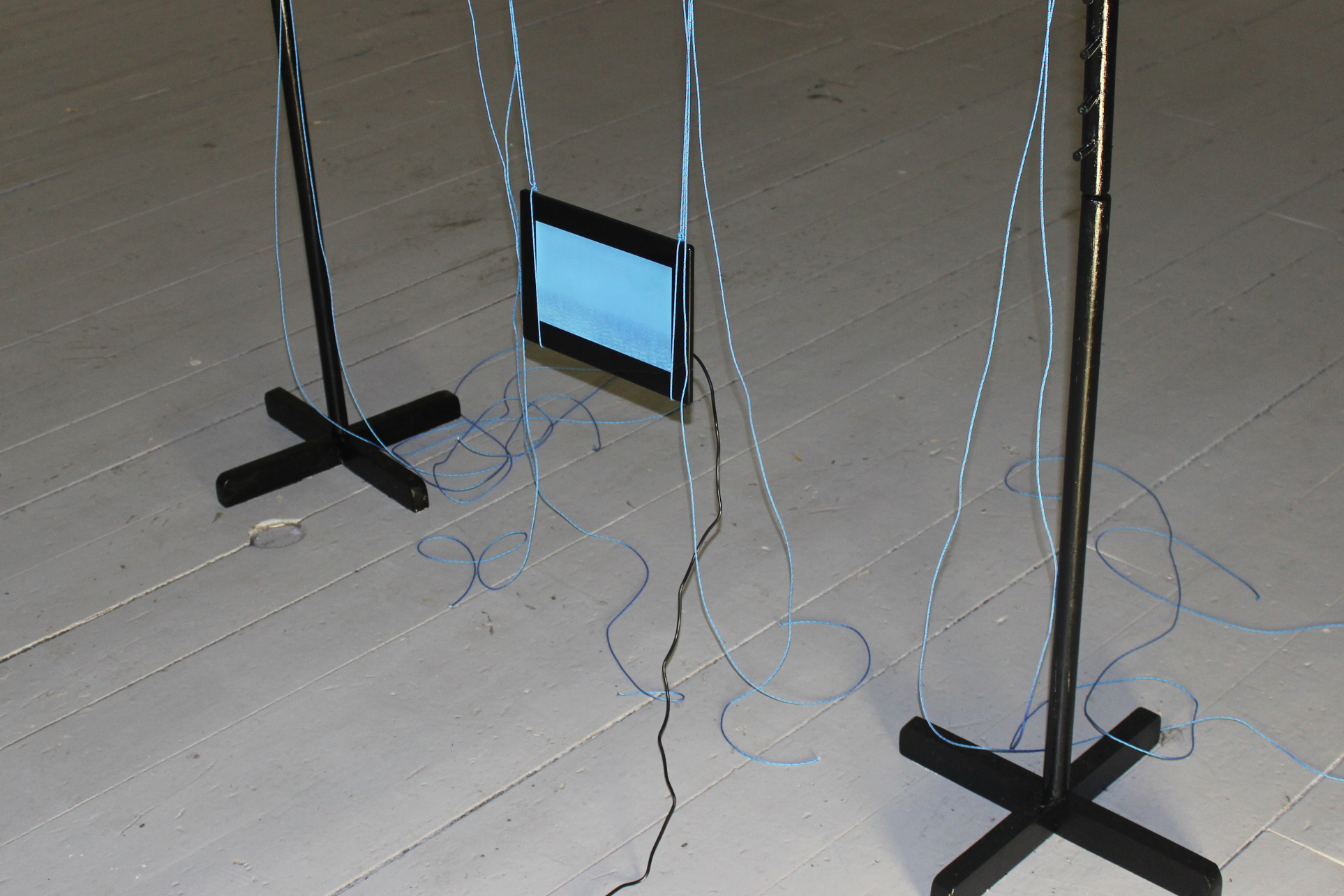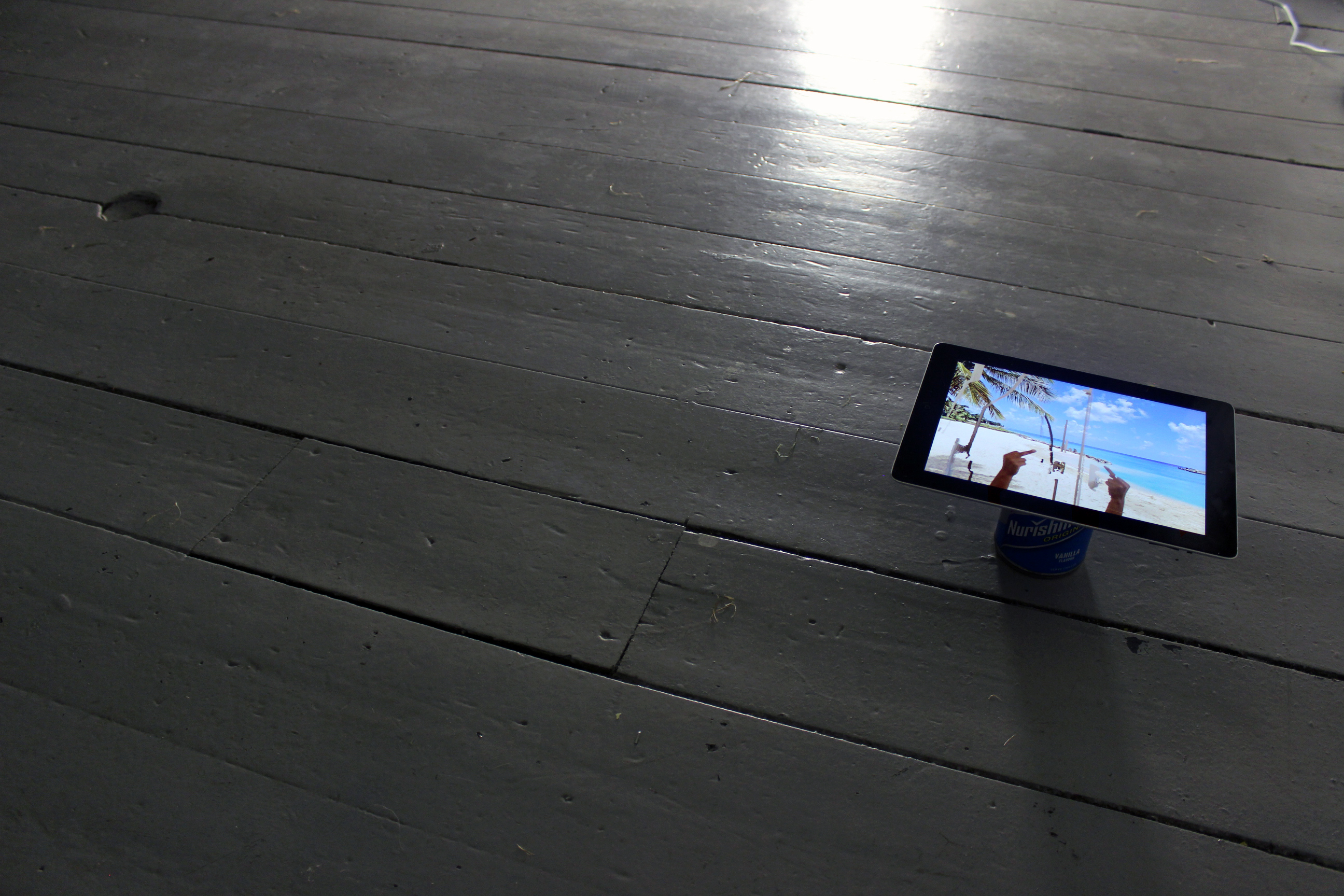 all we can given the climate, 2018



video 2m13secs (on loop), black felt blind with chalk drawn text, limbo sticks, rope, digital photo frame, iPad, jpeg, Lumi Brazil SAD light, nurishment, c-type print, glass, Wray & Nephews white rum .

exhibited as part of Road Maps, a group exhibiton at Intermedia Gallery, CCA Glasgow with Ewan Mitchell and Zoé Schreiber. Supported by Glasgow International, 2018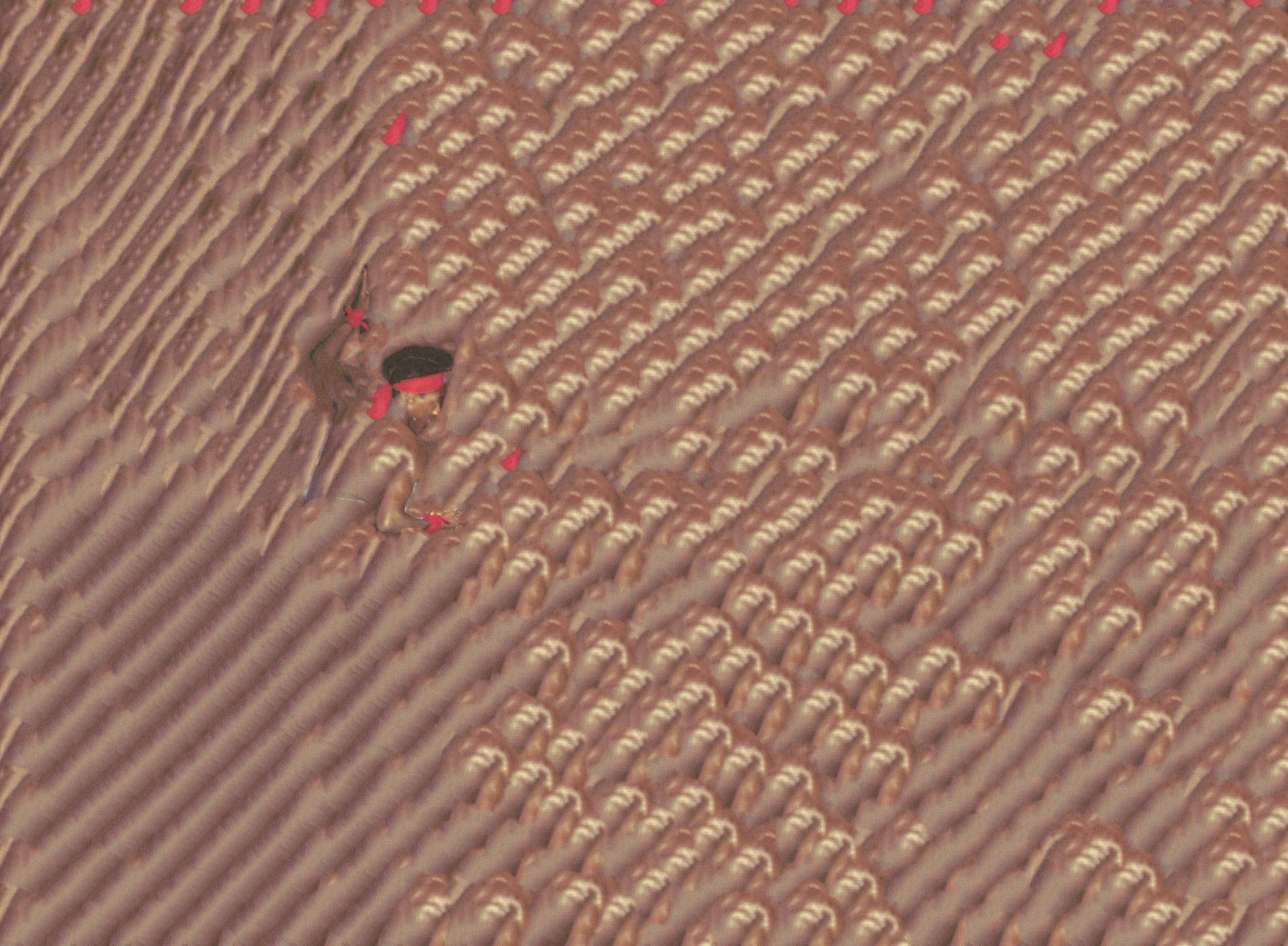 Flourish, 2017, The Gallow Gate, Glasgow

previous to that >