installation view, a rant! a reel!, Cubitt Gallery, London


Untitled (re/de/composition 2), 125 x 74cm, 2021
Robert S. Duncanson, Dog's Head of Scotland (1870, oil on canvas, Museum of Fine Arts, Boston) reproduction on Fine Art Museum Archival Paper, acrylic tray, handframed in oak and submerged in rum, whiskey and water.
Duration - 1 month


installation details, Untitled (re/de/compositions 1 - 4), 2021


installation view, Untitled (green gene, 1785, 2001, 2021), 2021 and Untitled (Pierced Text) 2021


detail, Untitled (green gene, 1785, 2001, 2021), vinyl, mdf, rope, 300x150cm 2021.

Source: Group portrait of Sir John Taylor, 1st Baronet(1745-1786), his wife Elizabeth (d. 1821), and four of their six children; Sir Simon Richard Brissett, 2nd Bt. (1783-1815), Anna Susanna (1781-1853), Elizabeth (b. 1782) and Maria (1784-1829); also his elder brother the wealthy Jamaica sugar planter Simon Taylor (1740-1813) (seated). (pencil, pastel and bodycolour, 104 x 81.4 cm).Wiki Commons/Public Domain.


Untitled (Pierced Text), Book, Nail, 2021



installation view, a rant! a reel!, Cubitt Gallery, London


Left to right: interest document, ink on paper, 21 x2 9cm, 2019-2021; lost class, transfer print, 15 x 21cm, 2021; lost class (2) transfer print, 21 x 29cm, 2021.
Untitled (hysterical image #4), 2021, 35mm E6 Film Slide film reproduction of 4k video still.
Source: Camara Taylor, 'performance experiments, 1913' whilst in residence at the National Theatre of Scotland.

noodles who rave for abolition, engraved polished brass zippo lighter, 2020, 2021



Cigarette Card, No.41 THE DARIEN SCHEME Scotland's Story REPRINT Stephen Mitchell 1929 Mitchell's Cigarettes "Scotland's Story" (series of 50 issued in 1929) #41
Untitled (hysterical image #14 & 15 aka blue line diptych), 2021, 38x25cm Foam mounted Kodak Mettalic Prints,
Image Source: Borderline, 1930, POOL GROUP/Kenneth Macpherson.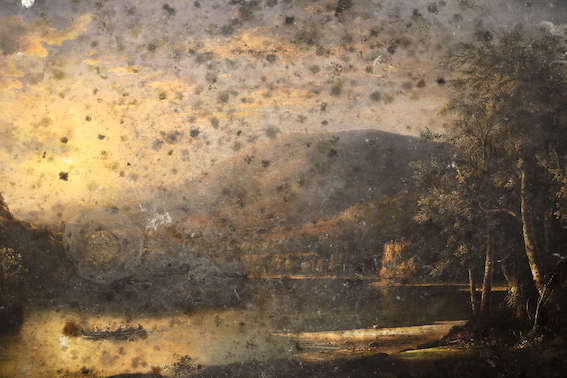 Untitled (re/de/composition 3), 125 x 74cm, 2021
Robert S. Duncanson, Ellen's Isle, Loch Katrine (1871, oil on canvas, Detroit Insitute of Arts.) reproduction on Fine Art Museum Archival Paper, handframed in oak and submerged in rum, whiskey and water. Duration - 8 months

wants after june, paper, black acetate, brass pins, 42 x 55cm, 2021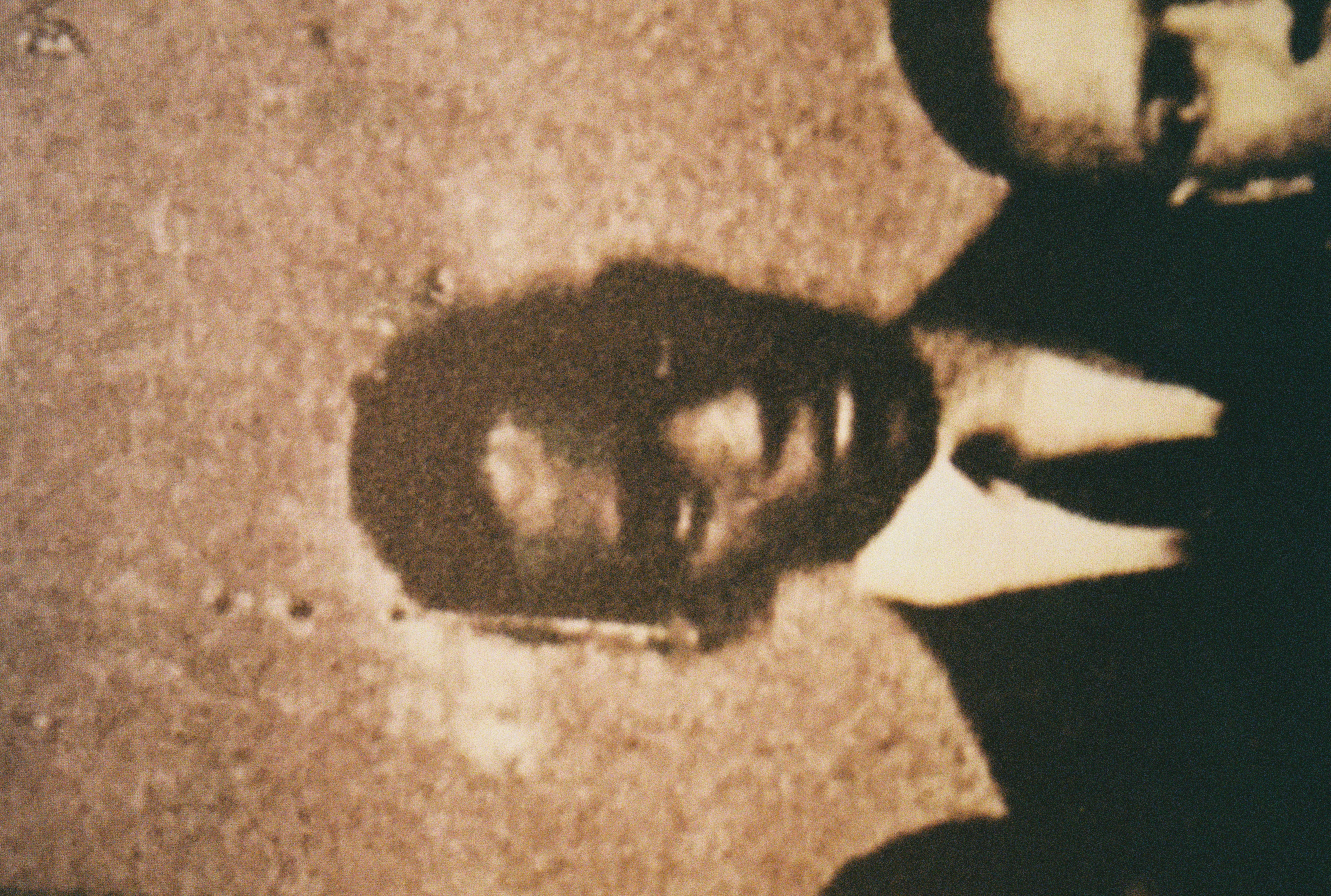 Untitled (hysterical image #10), 35mm E6 Film Slide film, 2021.




Untitled (hysterical image #10), 35mm E6 Film Slide film.
Original Image Source: A Family Called Abrew, Maureen Blackwood, 1992.




Untitled (hysterical image #10), 35mm E6 Film Slide film.





a rant

: to romp, roister, a shout, lively tune or dance, gathering or great noise.

a reel

, as in 'a word that means both a dance and a preparation for a fall'.

The

exhibition

stemmed from the ongoing research project of the same name that uses 'silt' and the process of 'desilting' as both metaphor and methodology to examine Scotland's intimate entanglement and key roles in the development of the current global order. Negotiating flimsy cultural memories, illegible archives and Black gestures, the exhibition acts as a repository for Taylor's current Transfixions (after Shola von Reinhold) as they work towards a film currently situated in the gut.

Curated by Languid Hands as part of No Real Closure, their curatorial fellwoship at Cubitt, London.

Photos by Vanessa Peterson