all we can given the climate (2018), exhibited as part of Road Maps, a group exhibiton at Intermedia Gallery, CCA Glasgow with Ewan Mitchell and Zoé Schreiber. Part of the Supported Programme, Glasgow International, 2018.
Text that accompanied the work in the exhibition:

all we can given the climate, was not the original plan. It is the latest in a series of outcomes that materialise when everything falls apart in that seemingly melodramatic, but ultimately mundane way that Camara and their friends have become accustomed to. It remains an attempt by the artist to evoke and negotiate ongoing research into Limbo (just not in the way they had imagined).

Limbo (the dance) began as a ritual performed at wakes in Trinidad & Tobago, and is said to have its origins in the middle passage. This has become the grounding for an exploration of refusal, recollection and rebirth. The work is built from and around a dubious engagement with historical documents, and the process of carrying of the whispers, rumours and feelings we know to be true. This iteration pays particular attention to funeral practices and duppy evasions.

More specifically, this work is produced in the context of collapse, breakdown, fatigue, laughter, unsettling serenity and a new prescription. It is the outcome of months of thinking and unthinking that came to a halt with the onset of existential despair and a deep depressive mood. Rising from their bed 3 weeks later, the artist thought about what they needed. Camara was torn between withdrawing from Glasgow International completely and figuring out a way to make it work for them. Camara needed time to rest, quick processes, a SAD lamp and some items that could be repurposed for their mother's birthday.

Camara would like to thank all who have supported them in various ways and in particular Sulaïman Majali, Heidi Chiu, Alberta Whittle, Andrew Black, Alex Sarkisian, Karin Tokunaga and Jessica Hickie-Kallenbach
salty water shakes body, turn it into a dance.


a speech or piece of writing that praises someone or something highly


periods of rest and upheaval, a subtle lowering of the head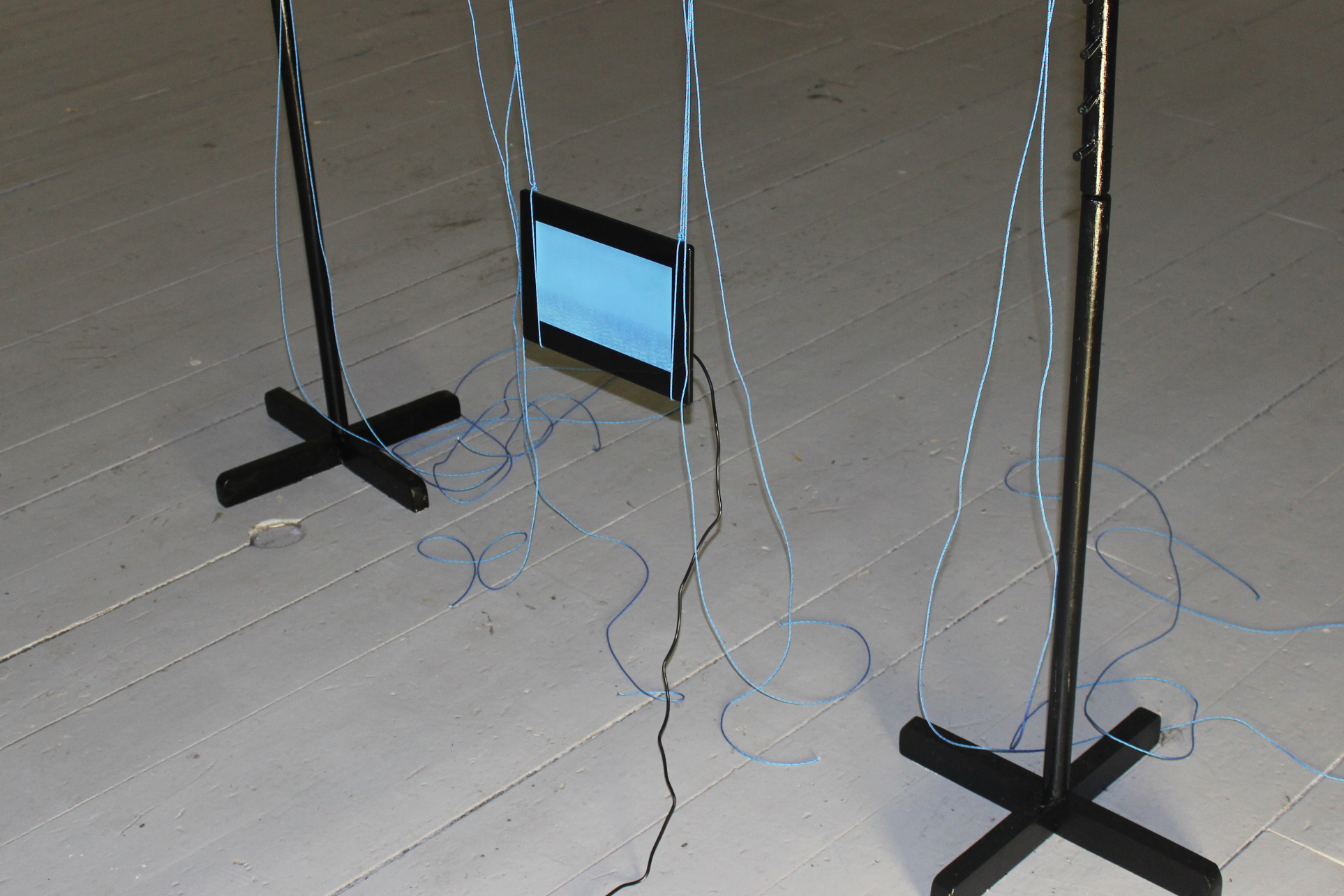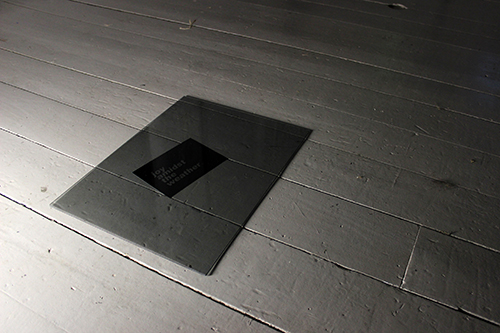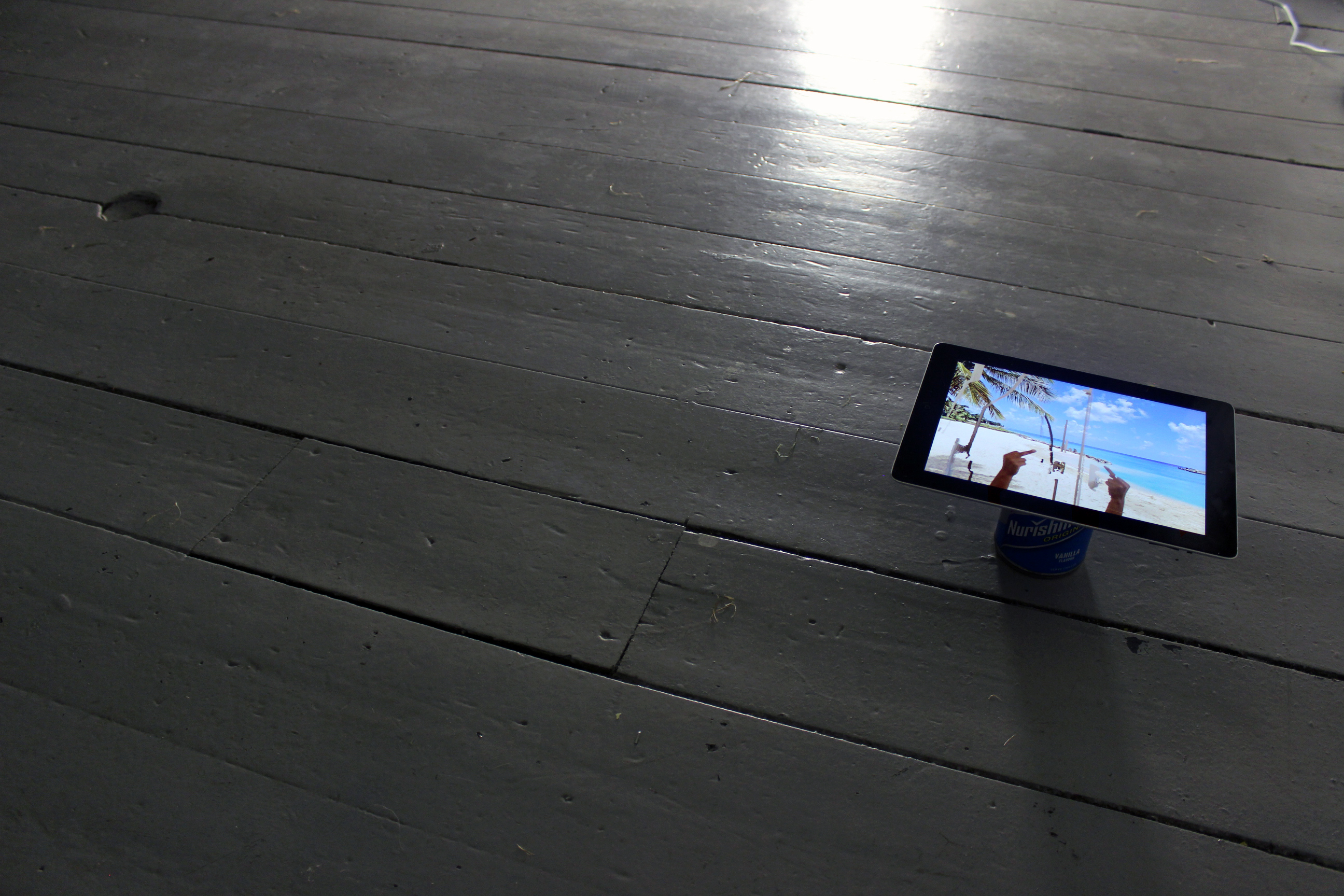 video 2m13secs (on loop), black felt blind with chalk drawn text, limbo sticks, rope, digital photo frame, iPad, jpeg, Lumi Brazil SAD light, nurishment, c-type print, glass, Wray & Nephews white rum .