Empire of Love
six engraved polished brass Zippo lighters, edition of 2, 2020
Commissioned by the Gallery of Modern Art, Glasgow for the exhibition
Domestic Bliss
.
The lighters are engrived with text retrieved and reworked from James Boswell's 1791 poem, 'No Abolition of Empire, or the Universal Empire of Love' in which he mocks his abolitionist contemporaries and calls of the continuation of Transatlantic Slavery.
An edition of the work entered the Glasgow Museums Collection via support from the National Acquisitions Fund.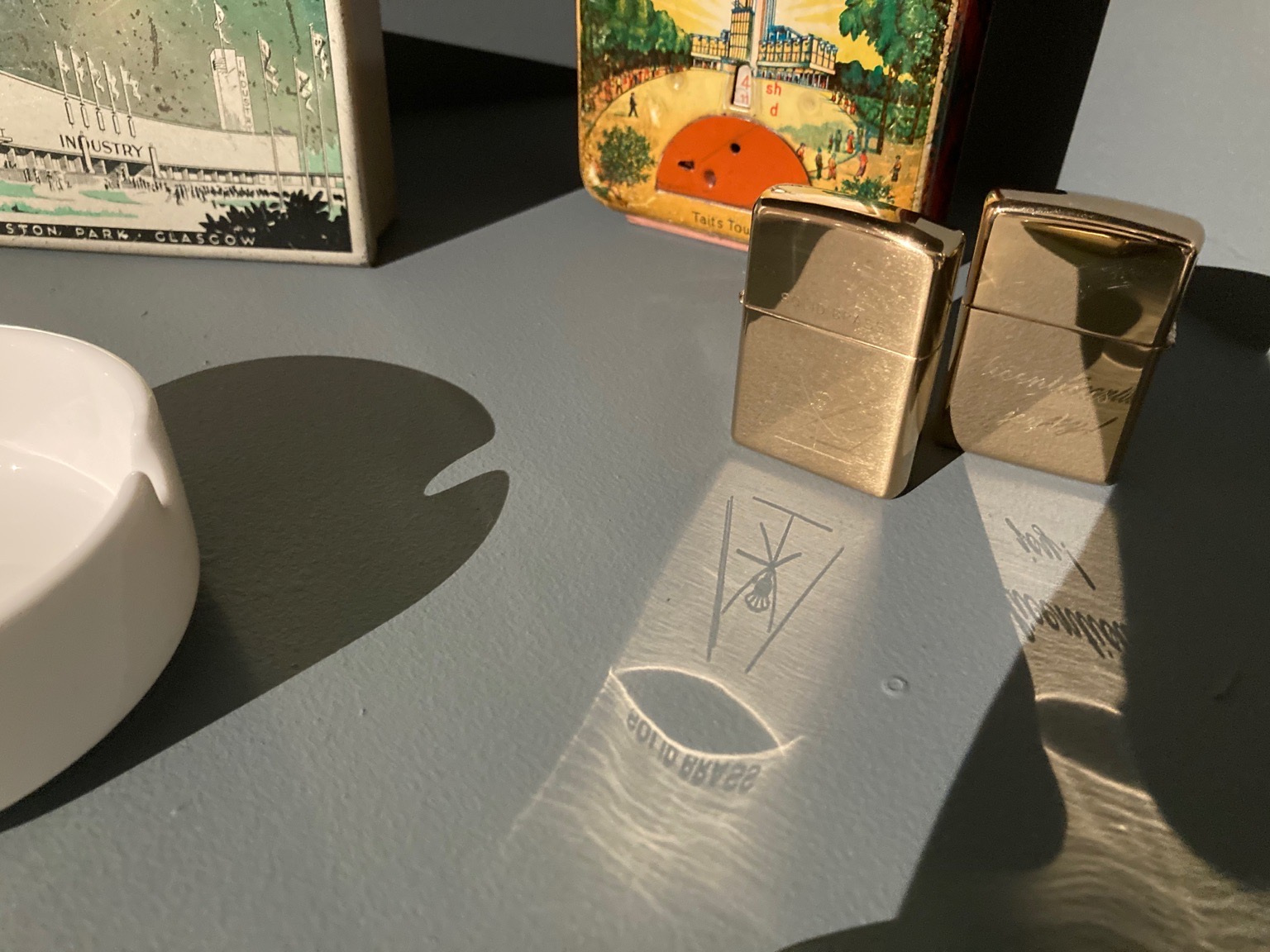 Installation view, Domestic Bliss, Gallery of Modern Art, Glasgow.
Images courtesty Katie Bruce and Glasgow Museums.